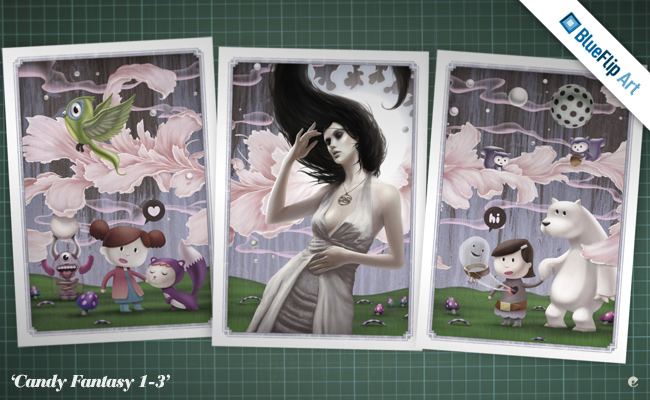 The Candy Fantasy triptych painting has now been made available to buy as three 7.5″ x 11″ archival giclee prints on heavy, acid-free fine art paper. 'Candy Fantasy 1-3' is only available through BlueFlip Art.
Grab yourself a copy!
Candy Fantasy Triptych prints on BlueFlip art
.
Have a look at the creation process in the previous posting:
Promotional mailout illustration.