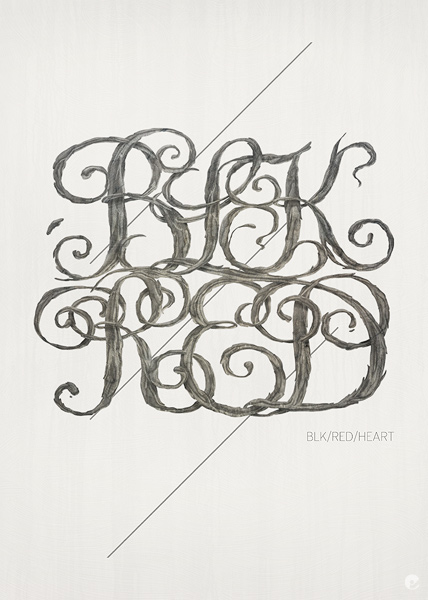 Here's a recent experimental typographic illustration, playing with shape and texture. The initial sketch was scribbled in photoshop and progressively cleaned up and refined, once i was happy with the outline the internal shapes were sketched and then penned in illustrator and brought back into photoshop as paths. These shapes were then used to create individual selections where is was able to airbrush in the form.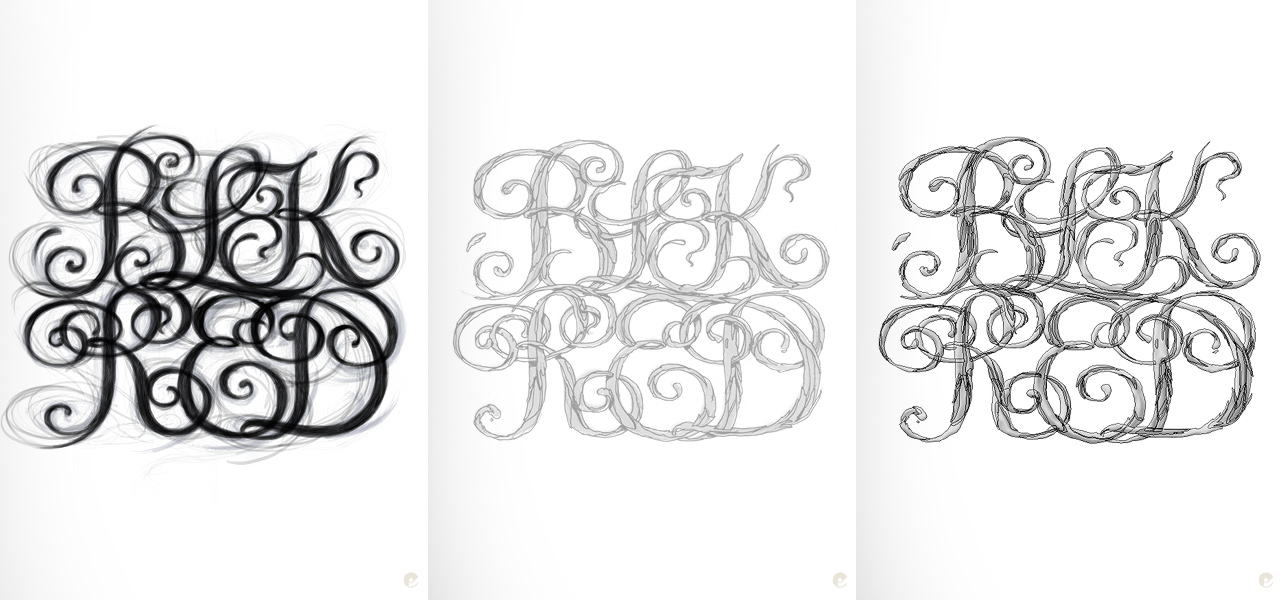 The overall outline path was used as a shape layer with which to add and create grouped layers of texture, masking and adjusting each as i went and adding the form layer to the top set to multiply mode and the opacity adjusted.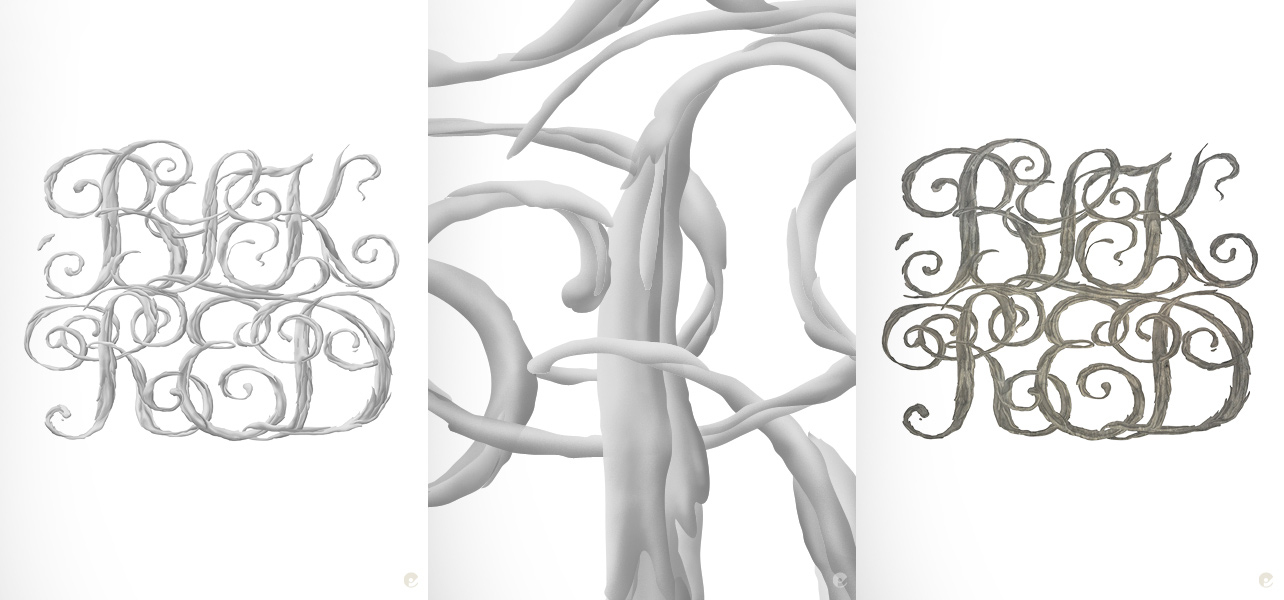 After that it was just finishing touches, highlights, lowlights and background.