Here's a new painting that was for an up-coming issue of Computer Arts (issue 151 i think), its a little feature on my creative process and hopefully my gibbering words have been corrected into a cohesive article! What follows is probably very similar to the feature but as usual- you can see it here first! Here is the final dps image- the original is 300dpi at A3..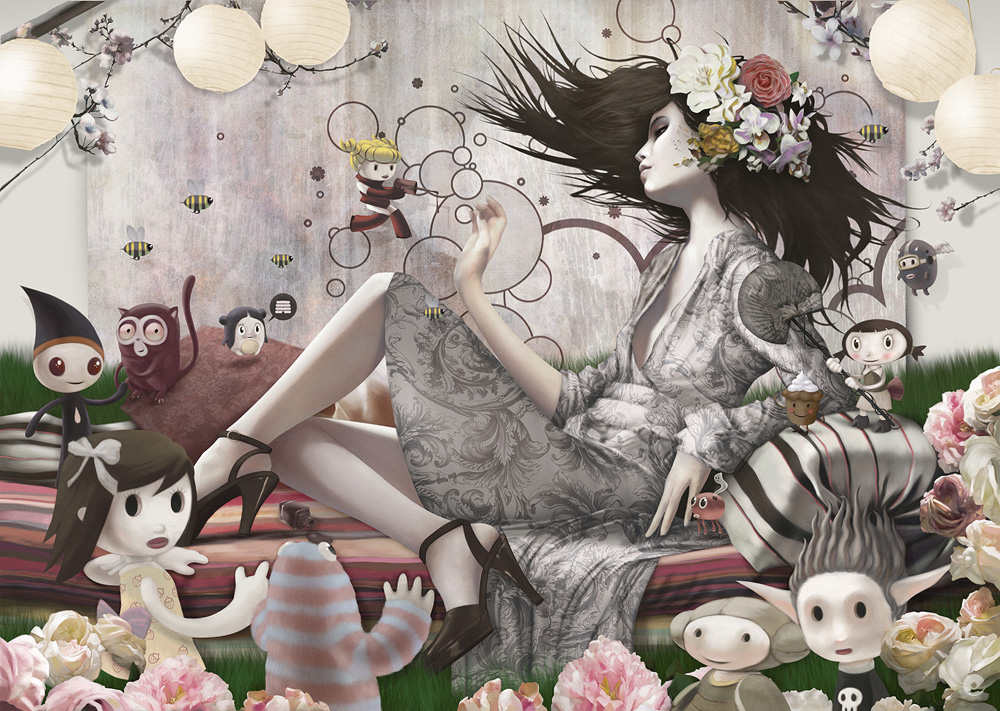 Next up is a shot of just how rough my thumbnails are for starting on a project like this..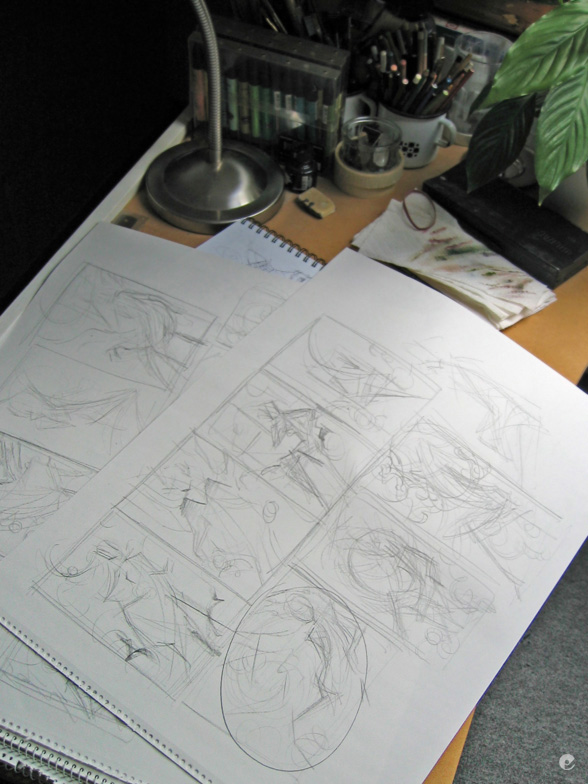 Next up is a better sketch, again- pencil and paper, this was then photographed and transfered to the machine where i used it as a base in artrage to develop a working drawing. the characters where then sketched out with bigger brushes in photoshop.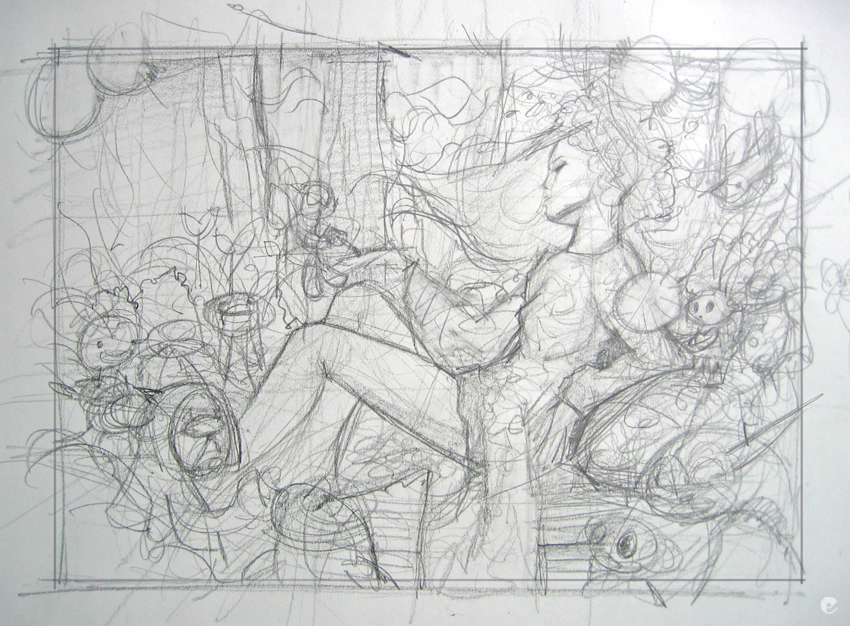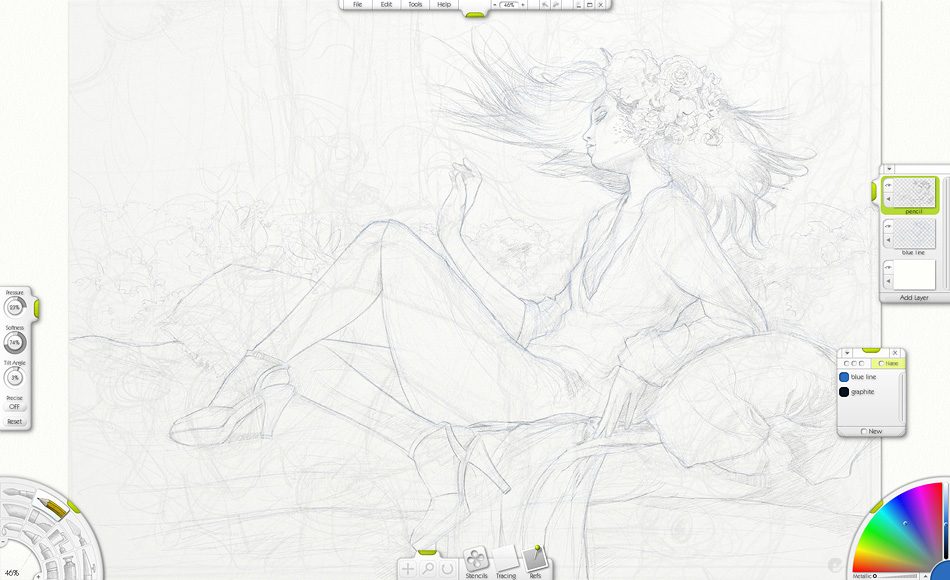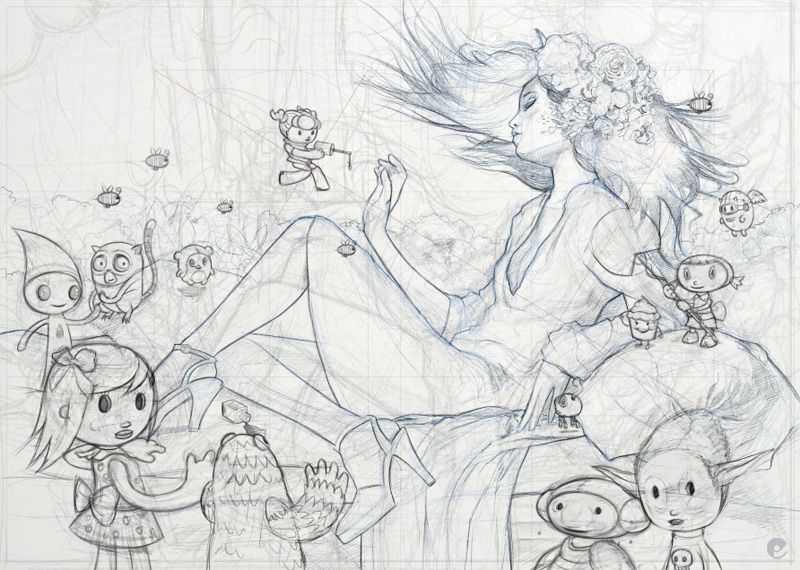 This is a shot to show how i tend to build up the image, sections painted and developed then clipped out with vector paths and painted layer masks. Its a time consuming way to do it but it does allow me lots of flexibility in the long run. (most of the time!)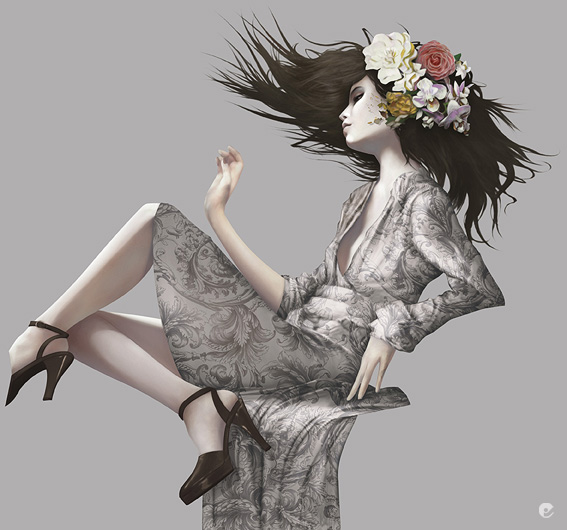 After blocking in the foliage background how i originally intended, it became clear it just wasnt going to work and a change of plan was needed.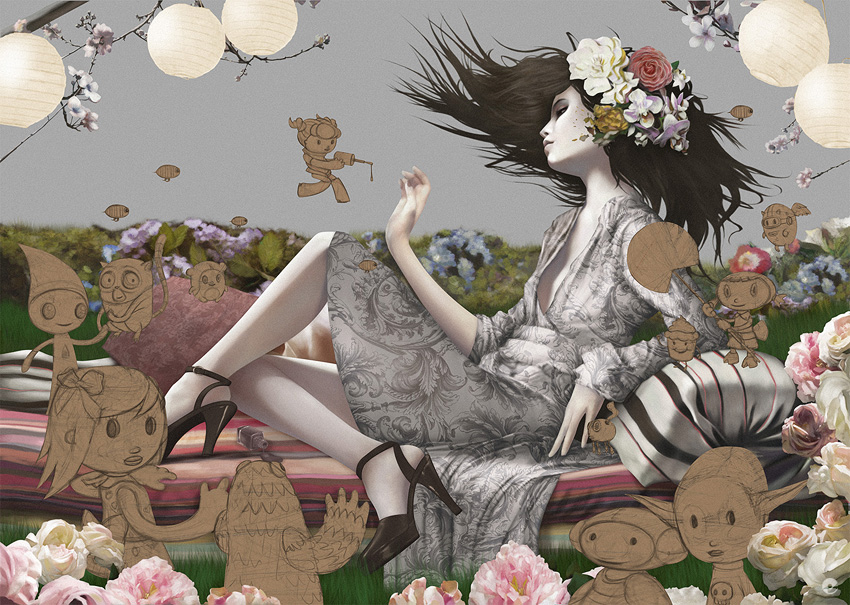 An illustrator grab showing some of the bits used in the final image..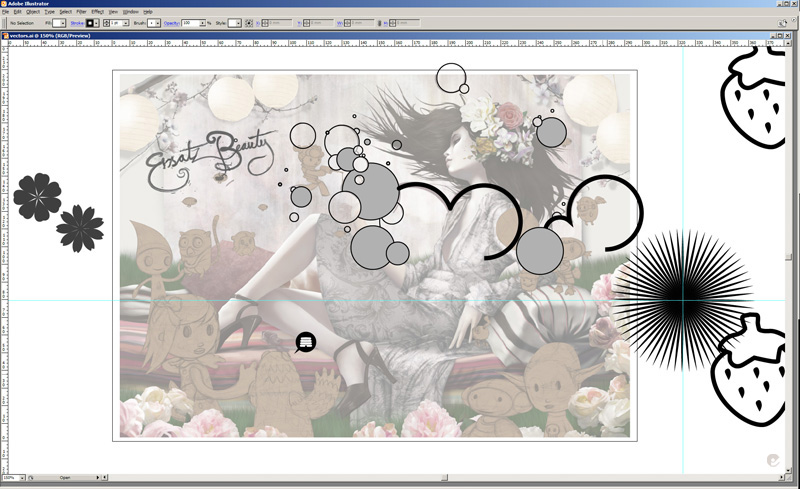 And thats basically it- remember to look out for the computer arts magazine for a more indepth explanation of this piece, im sure i will post a reminder when its out in the stands. I will leave you with a few closer shots of the final pic.