Next month,
CIA
will be putting on a summer show, this was an alternate piece i put forward for the show, i dont think its going to be used in the show itself, but it may find a home elsewhere.. i will post the other one here at a later date.
Fortunately i kept a lot of the layered files, (the exhibition called for this work to be A2 and the wip files are currently taking up around 2gb on my HD!) which enables me to show you some of the process for this picture. Hopefully you'll find it interesting. After a lot of rough thumbnail sketches i arrived at a composition that i liked and went ahead getting it drawn up in a little more detail, to better get a sense of space i started drawing it out on A2, just cheap cartridge paper and a soft pencil. Below is the 2 pencil drawings, the girl is just giving a sense of scale and her features, the rest of her is left pretty loose, the second is a shot of the trees that i brought in and duplicated, on the right is a more fleshed out rough of the girl, lighting and position blocked in.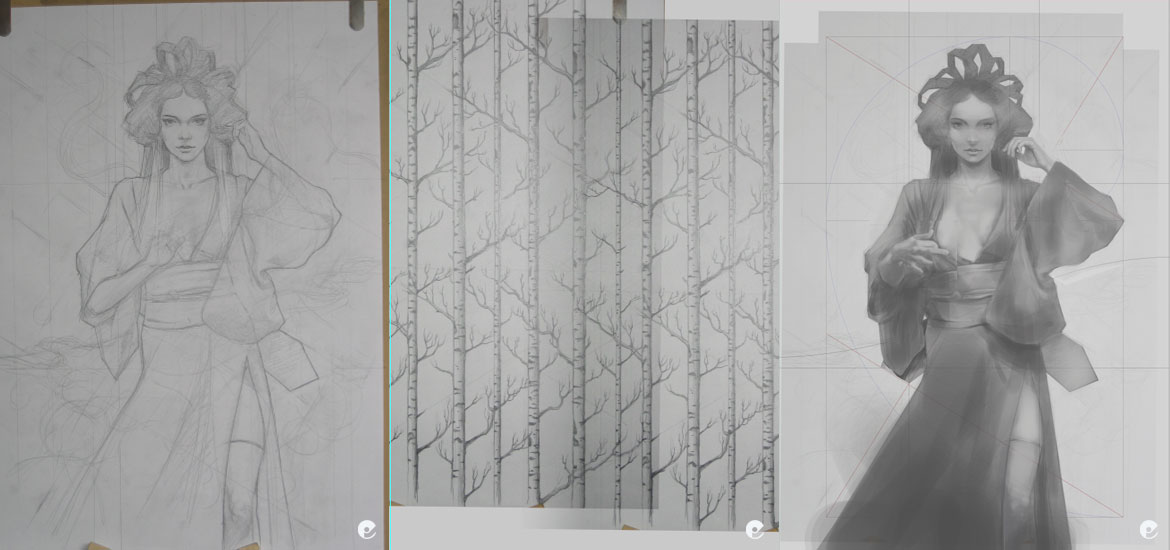 Below is a single shot of the trees and moon being painted, this is done as a grayscale document in painter so that it can be used as a channel in photoshop.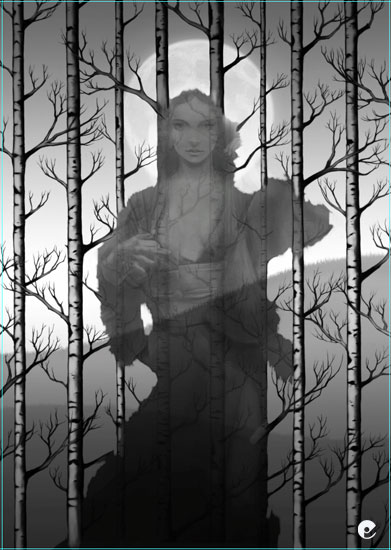 As i described in my previous post, the majority of elements are worked up in seperate files and then brought into a master file, below is a sequential showing the original trees (the hills and moon were added after i had completed these grabs and dropped in on the base layer), it shows the kimono vector outline, the channel highlights, then the skin and the hair added.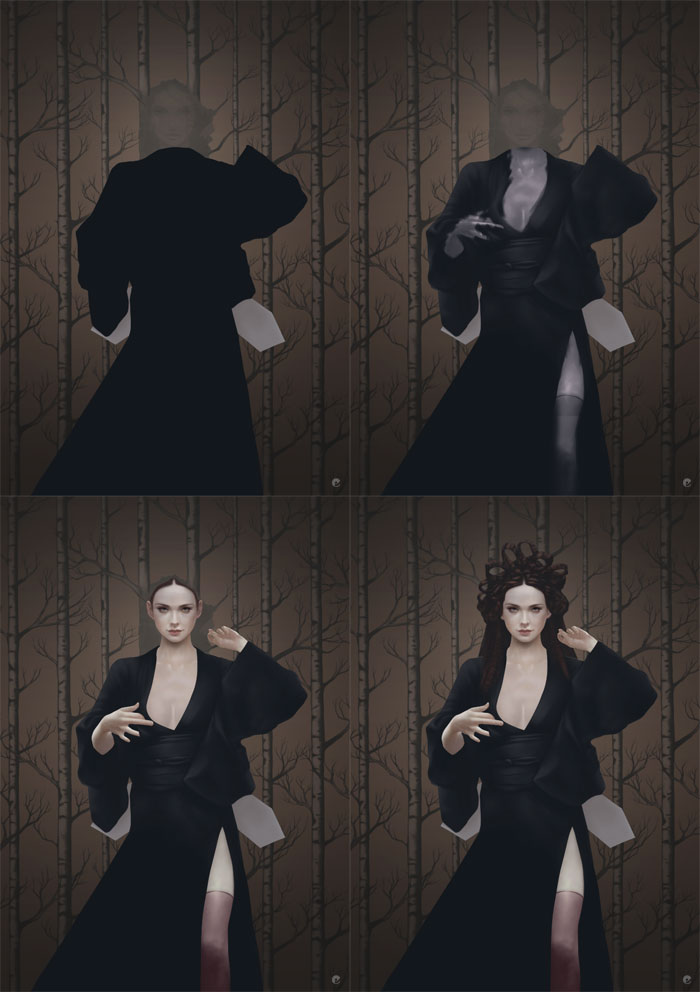 All that is needed is some additional details, flower pattern on the dress, falling blossoms, necklace, shadows etc and overall lighting and levels and its done. Below is the finished painting and a few detail shots.