Heres the original piece that i created for the CIA event next month, as i mentioned before, i didnt feel too happy about it when it was finished, so i quickly moved on to the Moonchild piece. But as everything went along, this was felt to have more impact in relation to the show, so this is the one thats going to be used.
Just a few images to show the process- (i will probably stop doing these soon) heres a compilation of the original drawing after scaning and some piecing together. (my scanner is an old A4 thats really on its last legs.) Next is the gown and dog after they had been pretty much finished and their paths applied, followed by a wip of the baby creature.
Next is a view of the background landscape painting, its pretty much completed at this point, just some additional touches were made and then it was brought into the final file for the last stages.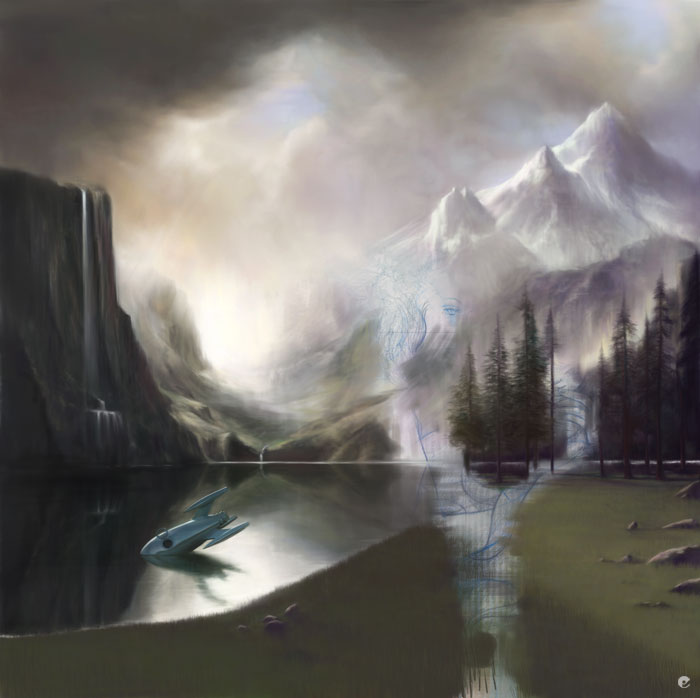 After everything was brought together in one massive file i proceeded to make subtle changes to the lighting with some curves, levels etc. The red hummingbirds were the last element to go in on the top layer. Below is the final piece followed by some detail shots at 70%. Im gonna try and get off my ass this week and get some sketches done for a series of portraits i have in mind. Watch this space.