A while ago i got a message from a friend on facebook that made me aware of a project being put together by concept artist
Mike 'Daarken' Lim
. Earlier this year his girlfriend, Cat, was diagnosed with breast cancer at the age of 25, after 16 weeks of chemotherapy she had a bilateral mastectomy.
In order to help with the ensuing medical bills he and some friends have set up a charity auction and are asking artists, sculptors and photographers to donate some work. The theme / title of 'Beautiful Grim' has been given to the event and artists from all around the globe are getting involved, at the moment theres about 200 participating, hopefully raising the much needed funds for both Cat and a Breast cancer charity.
Ive just finished my contribution, it a digital painting which on the final print will be hand embellished (so a total one of a kind), signed and framed. Heres a couple of shots of the artist proofs (theres a bit of a color cast on them in the photos which is throwing everything off slightly)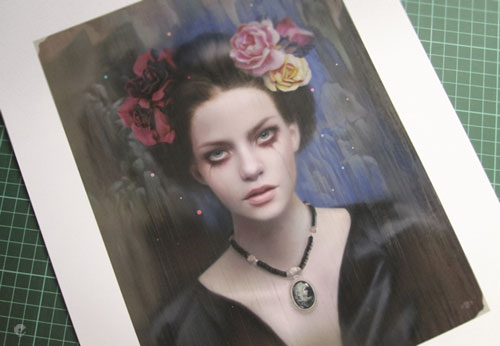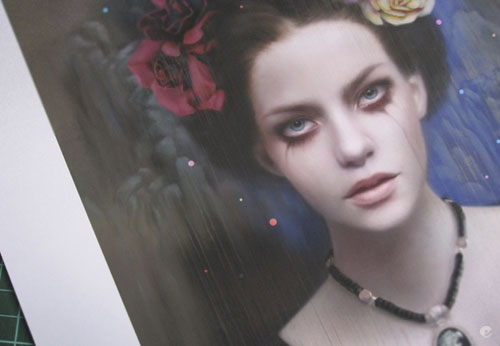 I will post more details about the show and auction as i get them but in the meantime make sure you pop by the site and join the facebook group, buy or donate if you can!
Beautiful Grim website
.
-
Beautiful Grim Facebook group
.
-
Mike 'Daarken' Lim
.