Finally- im able to reveal some stuff about the show! My solo show will be taking place at the
Knifesmith Gallery
in Bristol (UK) and will be running from the 8th to the 29th of May. There will also be a private viewing on the evening of the 7th.
The show is being put on in conjunction with the great
Fine Grime
who already publish the limited editions of 2 of my previous works. The pieces in this show will be available in extremely limited editions of 5, 4 of which will also be specially hand finished and include the piece that was donated to the
Beautiful Grim
project i posted about awhile ago. (although the final finished version is a little different to the posted pics)
As well as the show ive also got a few of these pieces going up for sale in the Fine Grime booth at the bristol
Affordable Art Fair
which will be taking place 14-16th May, well worth a visit!
If youre interested in what my show is all about the check out the
Knifesmith
page, in the meantime heres a couple of flyers for the show to give you a taste of whats going to be on offer.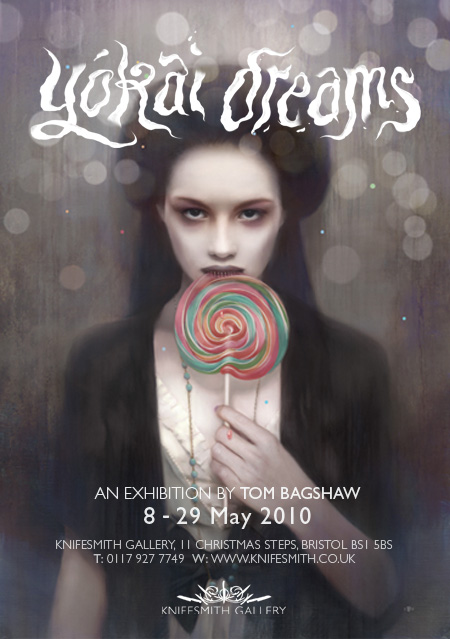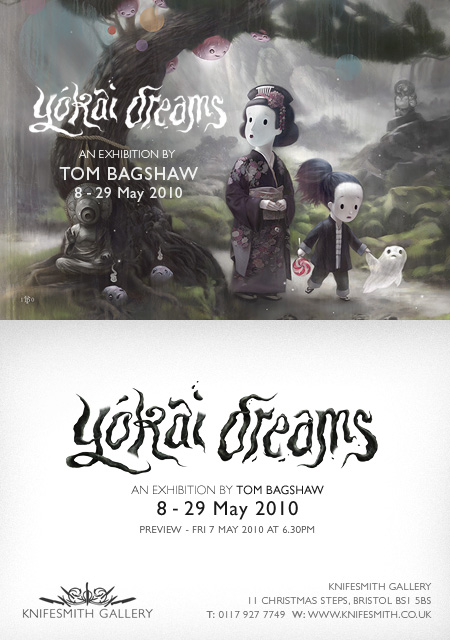 As soon as things are a little more settled i will post up some more images and probably a post on the custom typography. As a slight aside to this, if youre in the UK or if you can venture over here around this time- just up the road from my show is also the amazing exhibit being put on by the
Corey Helford Gallery
in conjunction with the Bristol Museum. 'Art from the new world' just looks quite incredible and a show that really cant be missed. Check out the
CHG press release (pdf link)
or the article on
Juxtapoz online
. So if youre coming over for the CHG show, pop round the corner to the Knifesmith too!