Ive got a limited amount of the booklets i was giving away at my show, if you would like one drop me a mail to 'info at mostlywanted dot com' with 'Yokai Giveaway' as the subject line and include your postal address in the body of the message. I will leave it a couple of weeks and then randomly pick the recipients and get them in the post asap.
Edit:
Competition closes Monday 26th July.
I designed these booklets to give visitors a brief insight into the stories that inspired each piece, 250 were produced and most went on opening night.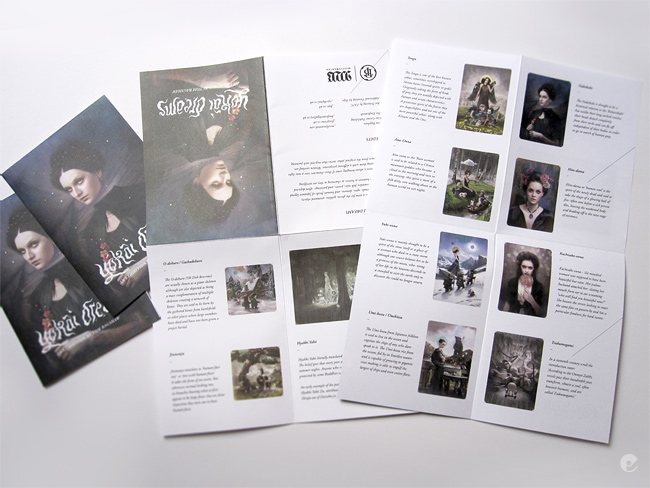 I wont be able to let you know if youve won or not, but i will post a message here to say when theyre in the mail.