Fine Grime
have released 2 of my works from my Yokai Dreams solo show as limited edition prints. 'Hito-dama' and 'Kuchisake Onna' are on sale in editions of 50 on Woodstock Felt cotton rag, 410 x 560mm including a border for framing.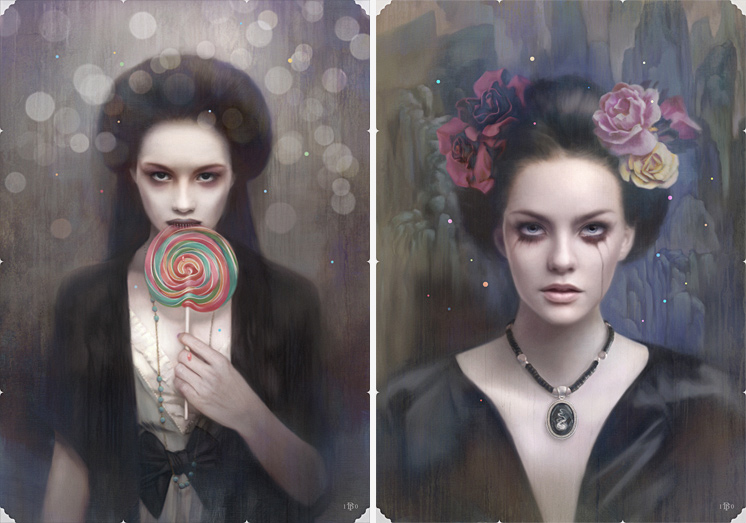 If you would like to buy one (or two..) contact Joel at Fine Grime or buy online through my page on the
Fine Grime shop
. Some of the original editions of 5, done for the actual exhibition are also available via Fine Grime.